RHONDA LYNN RUCKER
Biographical information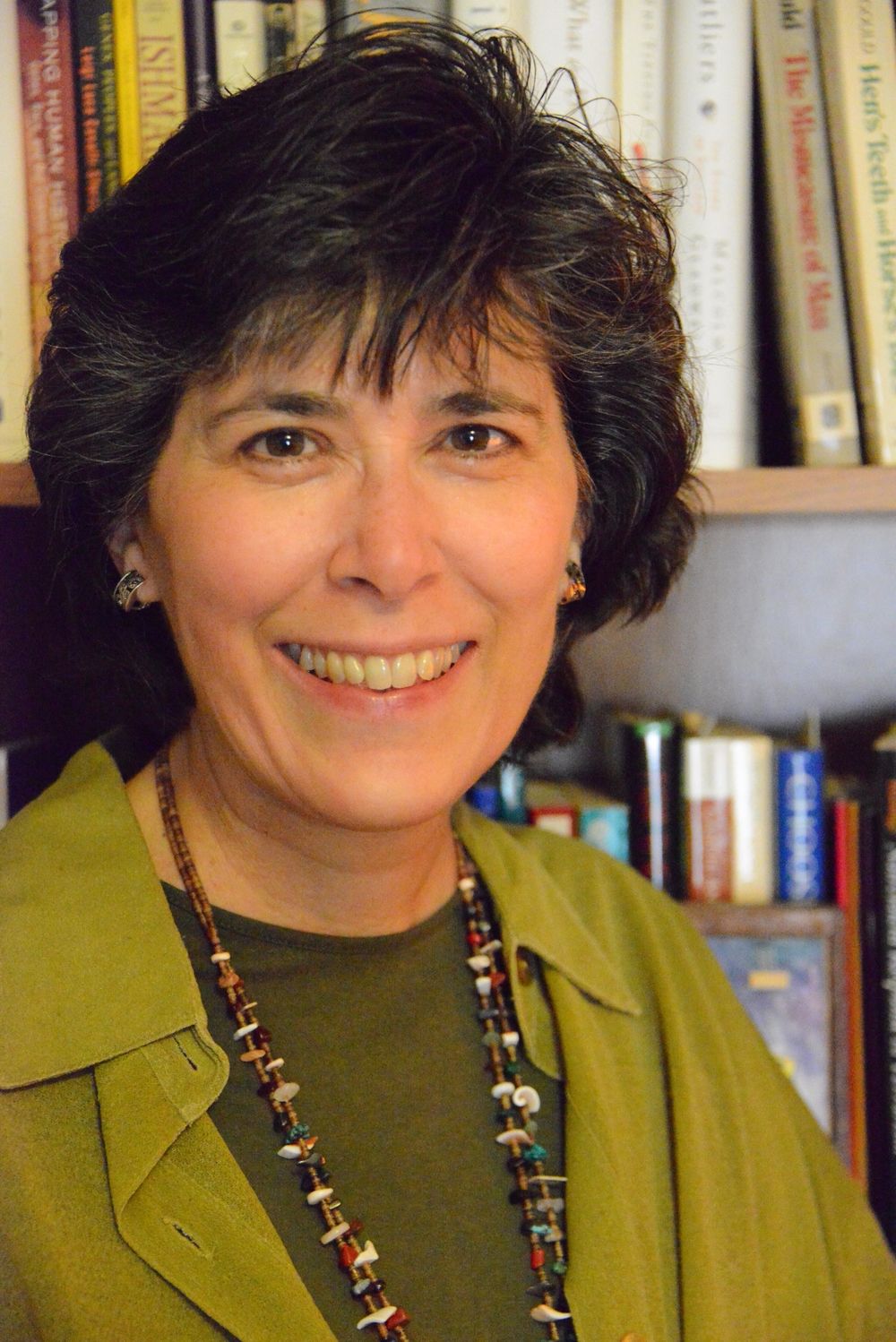 "Rhonda's songwriting shines in some beautiful songs, including the soothing "Living River" and the sensitive "Circle of Love." These are songs that will be sung by many in the years to come…." 
DAVE WINSHIP, reviewing Let Freedom Ring
"This CD features Rhonda's fine vocals, wonderful piano accompaniments and some excellent songwriting, showcasing an environmental sensibility, never more in evidence than in the title track, "One Earth," a song eloquent in its direct simplicity." 
GREG ARTZNER, reviewing One Earth
For thirty years, Rhonda Lynn Rucker has been a professional musician, author, and storyteller. Performing as the duo, Sparky & Rhonda Rucker, she and her husband have recorded ten albums together. Their CD, Treasures & Tears, was nominated for a W.C. Handy Award, and their music was included on the Grammy-nominated anthology, Singing Through the Hard Times. The television miniseries documentary, The Wild West, narrated by Jack Lemmon, also featured the Ruckers' songs.
Rhonda's Civil War-era novel, Swing Low, Sweet Harriet, was a Crystal Kite Award finalist. Her more recent books, Make a Change and Welcome to Bombingham, take place during the civil rights movement, one of her favorite time periods because of its powerful soundtrack of spirited songs.
Growing up in Louisville, Kentucky, Rhonda began taking piano lessons at the age of four from Fannie Woods Mansfield. who was both a ragtime composer and a church organist. This elderly woman had a profound impact on Rhonda's barrelhouse piano style and rocking gospel melodies. Another influence was the Methodist Church, where Rhonda not only learned many of the old hymns and spirituals but also filled in as a substitute organist.
However, music wasn't her only childhood passion. Growing up in woods that were also home to creatures like frogs, whippoorwills, and bobwhite quail, Rhonda noticed how all living things were dependent on one another. In her spare time, she studied ecology and science and also wrote poetry. As a teenager, Rhonda attended folk festivals. After hearing performers like Jean Ritchie and Lily May Ledford, she was fascinated by music's power to inspire social and environmental change. 
A strong interest in science and health led Rhonda to the University of Kentucky, where she completed medical school and residency. During her training, she spent time in the small towns of eastern Kentucky, absorbing stories and sounds. It was here Rhonda grew to appreciate the heritage and culture of Southern Appalachia. She carried that experience with her while practicing internal medicine for five years in Maryville, Tennessee.
After meeting and marrying James "Sparky" Rucker, Rhonda left medicine to effect change with music. She is a multi-instrumentalist, playing blues-style harmonica, banjo, piano, guitar, and rhythmic bones. While much of the duo's repertoire is traditional American folk, Rhonda also writes originals with powerful melodies rooted in the folk and gospel genres, and these songs often address difficult topics like climate change. The two musicians have been ecological troubadours, performing at the Clearwater Festival in New York as well as Earth Day celebrations, national parks, and environmental education centers across the country.
Blending her interests in science and writing, Rhonda co-taught an environmental journalism course at University of Tennessee in 2001. Her articles have been published in many regional newspapers and magazines. 
Rhonda also enjoys teaching classes and workshops at music camps and festivals. Her performing credits include the Kennedy Center, the Smithsonian Festival, NPR's All Things Considered, the International Storytelling Center, and the National Folk Festivals of Australia and Scotland. Rhonda contributed to educational media projects for Scholastic, the National Geographic Society, Kentucky Educational Television, and the Eastern National Park and Monument Association. Sparky and Rhonda have also led and participated in workshops at the Highlander Research and Education Center, which was instrumental in energizing and organizing people during the civil rights movement. 
Whether through medicine, music, or writing, Rhonda's message has always been the same—that the needs of people and the needs of the natural world are both of paramount importance. And in fact, the two are inexorably intertwined. 
For more information, visit these pages: